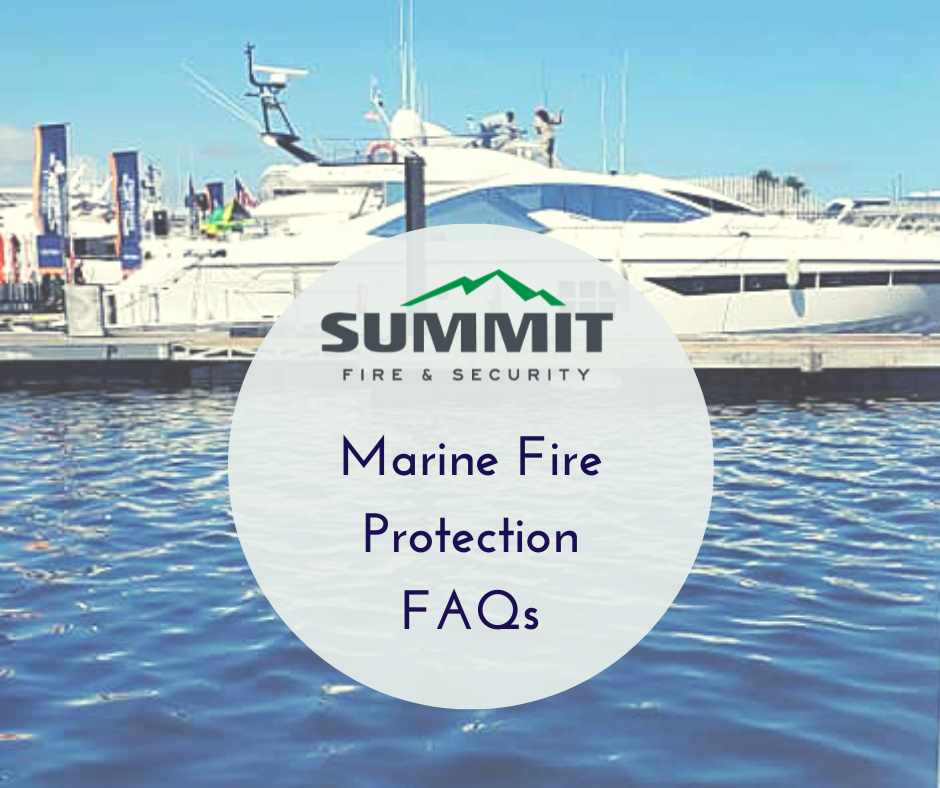 When it comes to marine fire safety services and equipment, it's important to get your questions answered by experienced professionals. Here are some of the common questions we get asked as marine fire safety experts.
What are the major differences between land and marine fire protection services?
Most everything land vs. marine is different. The services and equipment, manufacturers, system designs, governing bodies, codes, types of equipment, inspection and service dates, hydro-test intervals and insurance requirements are often very different from their land counterparts.
For example: A boat built in Italy, registered with the American Bureau of Shipping, and sailing under a Marshall Islands flag in Canadian waters needs to have its American manufactured fire suppression system inspected, serviced, and certified. Who could they go to for these services? Only a licensed, class-approved, insured company is approved to service this equipment. A system designed and built in America does not necessarily fall under standard NFPA codes when installed in a marine application.
Even suppression systems on smaller boats that are flagged by the U.S. Coast Guard and only sail in American waters have systems and equipment that get inspected, serviced, and certified under different rules than land systems and equipment.
That's why there are manufacturers and service companies that focus on marine requirements. Our technicians specialize in all marine systems and equipment.
We are manufacturer-approved and trained on many marine systems from around the world. Our specialty is knowing how to navigate marine systems and codes.

What do I look for in a marine fire protection company?
One of the biggest criteria to look for in a marine fire protection and equipment team is the correct approvals to be allowed to inspect, service, and certify equipment. Our experts hold Class Approval with American Bureau of Shipping (ABS), Lloyds Register (LR), and Bureau Veritas (BV). We are recognized by the International Association of Classification Societies (IACS). Maritime Coastguard Agency (MCA), United States Coast Guard (USCG), all Flag States and Principal Surveyors recognize our team as an approved service and certification company.
Providing services to vessels from all over the world is our specialty.
Not sure which codes and regulations you need to meet? No worries. Our marine fire protection technicians are experts in rules and regulations for whatever your situation. They'll be able to help ensure your vessel is protected and up to code.
When searching for a fire protection business to service your boat, select one that offers multiple services. With the little time you may be docked at a shipyard or marina, the last thing you want is to have multiple appointments with different companies. An all-in-one fire protection and marine equipment company can inspect, service, and repair your boat to meet all applicable codes. Plus, they offer everything you need to safely set sail – fire extinguishers, suppression systems, fire alarms, fire sprinkler systems and more.
We also offer inspection, service, and certification services on life jackets, Self-Contained Breathing Apparatus (or SCBA), immersion suits, Emergency Position Indicating Radio Beacons (or EPIRBs), bunker gear and more. We perform inspections and maintenance on all marine fire and life safety appliances.
What type of services do I need for my vessel?
Every vessel is unique and so are its safety needs. Staying safe on your recreational or commercial vessel whether traveling across the globe or staying close to shore is the number one priority.
Code and insurance approvals are dependent on many criteria. Our marine fire safety experts can ensure your boat gets its required services – inspections, maintenance and more.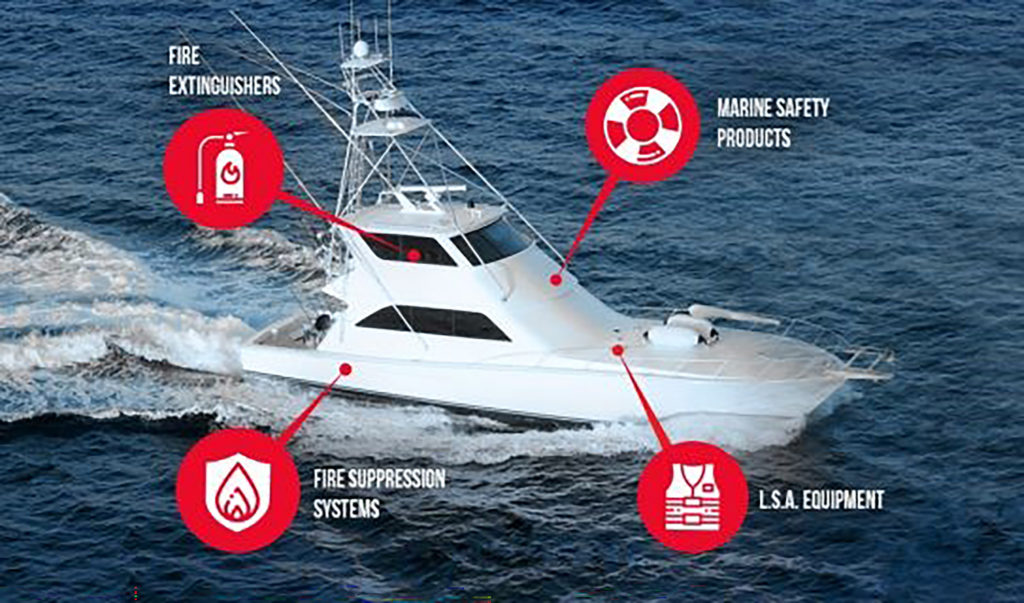 Can you service my boat where its located and in my needed timeframe?
We know that you may only be nearby for a short period of time or there's an emergency that needs immediate attention. That's why our marine-specific teams are equipped for all situations wherever you may be. We provide the immediate attention and fast turnaround service that the high-demand marine industry requires during your season. We always provide first-class customer service.
How do I keep up on inspections when I'm at sea?
Many vessels are at work on the water throughout the year. Schedule your appointments ahead of time when you know you'll be available. Our fire protection team can prepare to best serve your vessel at a convenient time for you.
Need service but can't get back to port? Our technicians will come to you! Our fire protection experts will come right to your boat wherever you're at. Need a last-minute appointment? We'll do our best to meet your scheduling needs wherever you are in the world.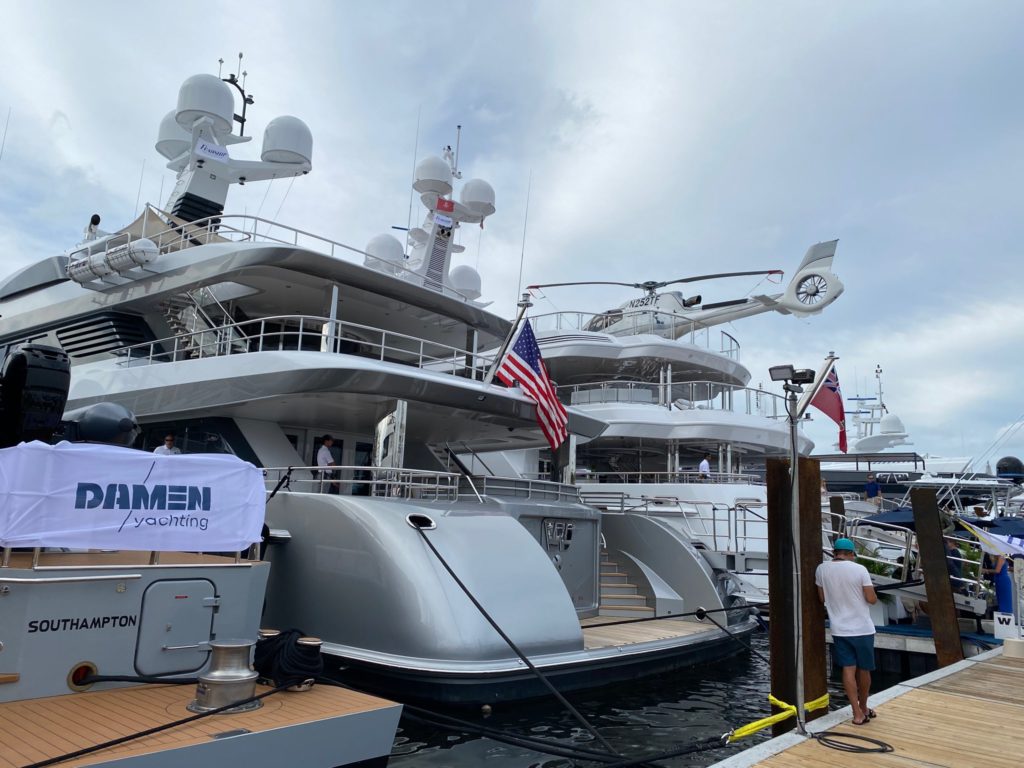 What happens if I have an unexpected repair needed?
Whether you're a longtime customer or simply passing by, we're happy to serve you. We know emergency issues aren't planned. Our team is available 24/7, 365 days a year! We'll come to your vessel – wherever you are.
Tip: Decrease the likelihood of an unexpected repair by getting your vessel routinely inspected and serviced. It is generally recommended to have inspections and maintenance annually.
How do I contact a fire protection expert?
When searching for a marine technician near you, look no further. Visit our website at: https://summitfiresecurity.com/contact-us/. Our services are available 24/7, 365 days a year.
Please note: For more information or to schedule your next inspection or maintenance appointment, please contact your nearest branch.