Marine
From all types of commercial vessels to superyachts and recreation vessels across the globe, Summit Fire & Security has unrivaled experience in the world's many types of fire and life safety solutions for marine needs.
With an extensive knowledge of rules, codes and regulations within our industry, our technicians can help you navigate the muddy waters of code compliance. There is no need to wait until you get to port for services. Contact us and we'll come to you onboard, shipside, or offsite.
Contact Marine Services at (954) 566-5430 or MarineServices@SummitFireSecurity.com.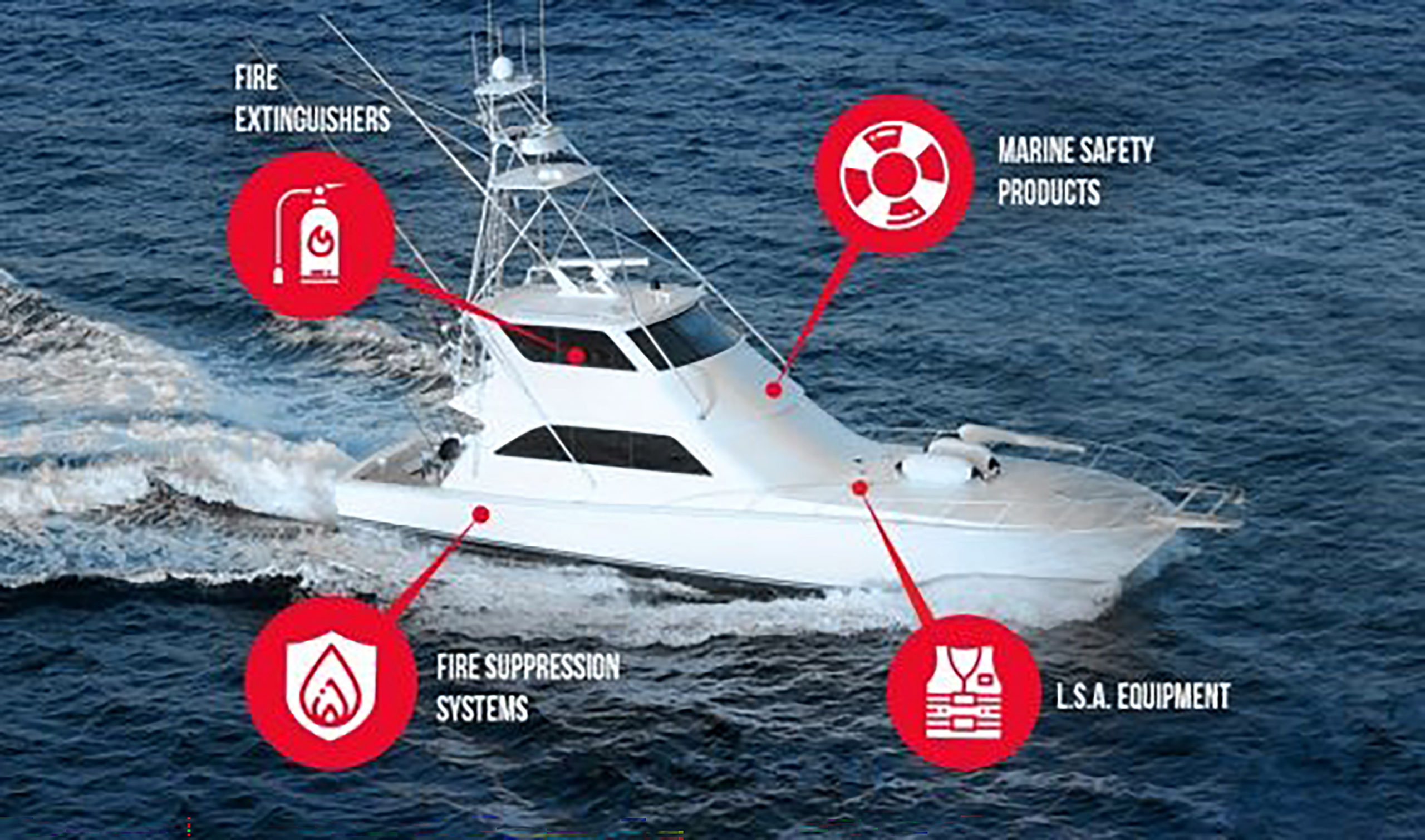 Marine Services
Engineering & Consulting
Installation
Inspection & Testing
Service & Maintenance
Marine Fire Engineering and Consulting
With our extensive experience to handle any rough waters, your vessels are in good hands.
Our experts hold Class Approval with American Bureau of Shipping (ABS), Lloyds Register (LR), and Bureau Veritas (BV).
We are recognized by the International Association of Classification Societies (IACS).
Maritime Coastguard Agency (MCA), United States Coastguard (USCG), all Flag States and Principal Surveyors recognizes our team as an approved service and certification company.
Marine Fire Installation and Design
We provide in-house design and installation for all fire and life safety systems.
Our experts are nationally and internationally recognized with years of experience.
Our staff uses the latest design software and technology.
As an industry leader, we've built strong strategic partnerships with the best safety product manufacturers including Sea-Fire, Fireboy-Xintex, Ansul, Kidde and many other USCG and SOLAS approved manufacturers.
Marine Fire Inspection and Testing
Our experts will work with you to make sure you meet the laws of your Flag State, Classification Society, insurance carrier, and other organizations.
We treat each vessel uniquely with customized inspections, testing programs and reports to cater to your needs.
Our team provides automated reporting to you and any required authority with jurisdiction, ensuring your reports are done on time and with great urgency so your crew can get back onto the water.
We store all maintenance records electronically and follow up on deficiencies or corrections.
Marine Fire System Service and Maintenance
24/7/365 Emergency Service
Expert advice to consult and diagnose problems to keep your systems working correctly through necessary repairs and maintenance.
Our team will work with your schedule as we accommodate emergency repairs by stocking many common items in our service trucks.
Our service technicians have unsurpassed industry experience and have been provided with the most cutting-edge training available to meet your nautical needs.
Repairs, recharging and hydrostatic tests to all types of Fixed Fire Fighting systems and equipment
Recharges of Halon1301, Halon1211, Halotron, CO2, FE-241, FM-200 and NOVEC1230 clean agent gasses.
Inspection, repairs and maintenance of Fire Extingushers, Fire Suppression Systems, Fire Alarms, Fire Hoses and all your LSA equipment
International Services
Summit Fire & Security is strategically located across the United States to better serve you domestically and internationally. Our coastal locations offer smooth sailing with unparalleled customer service and unrivaled experience in international maritime equipment and codes. Summit Fire & Security is your one solution for all Fire and Life Safety Equipment needs.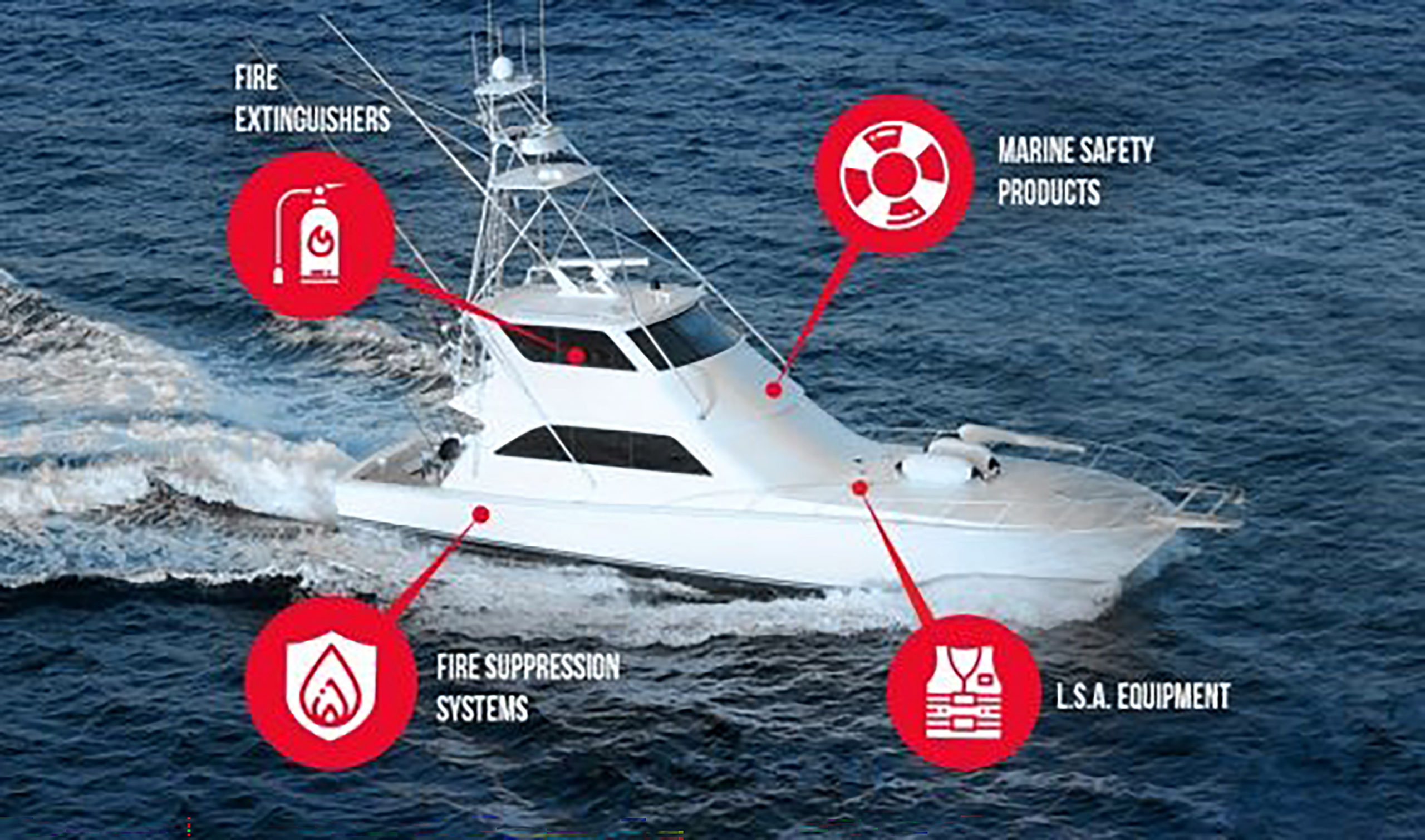 Page
Marine
From all types of commercial vessels to superyachts and recreation vessels across the globe, Summit Fire & Security has unrivaled experience in the wor...
Read More
Local
City, State or Zip Code