Audio Visual, Intercom and Healthcare Solutions
Summit Fire & Security offers customized solutions tailored to your facility's specific needs and budgets. We design, install, service, and provide comprehensive integration for audio/visual, intercom, and healthcare solutions in commercial facilities.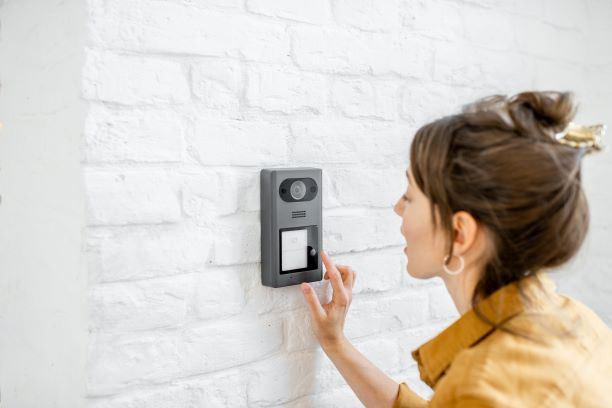 Audio Visual, Intercom and Healthcare Solutions Services
Installation
Inspection & Testing
Service & Maintenance
Audio Visual: Keeping Up With Technology
Summit Fire & Security provides high-quality installation of audio visual systems. From simple paging systems to more complex multi-million dollar casinos, auditoriums, or sports facilities — we can handle any job and meet your deadlines. Our team includes certified AV system designers, technicians, and project managers and we will meet the unique needs of every customer. From a single projector installed in a classroom to a casino requiring 65 individual video streams and 250 monitors, we've got you covered.
Our staff is fully trained in digital technologies including LCD, DLP, and plasma. We also provide video distribution via analog, twisted pair, fiber optics, and digital protocols. We've got your audio solutions covered too. We are well-versed in audio transmission via analog lines or digital audio network that can reside in a new or existing data network.
We provide full-service integration, installation, and maintenance. Our staff will work with you to make sure you get what you need, at the best price. Additionally, rely on us for ongoing service and maintenance needs to keep your system up-to-date and running smoothly.
Intercom: Keeping Your Facility Informed, Safe, and Focused
Summit Fire & Security has extensive experience in assisting facilities with their intercom and clock needs. Our scalable solutions offer peace of mind and easy access to communication channels, which is critical in many environments including educational facilities. We design, install and maintain the most reliable systems with an individualized approach based on the size and layout of the property.
Healthcare Solutions: Ensuring a Safe and Secure Healthcare Environment
We're proud to offer comprehensive healthcare solutions that are designed to streamline communication between the patient and clinician, improve quality of care and enhance caregiver productivity. We have extensive experience serving a wide breadth of healthcare facilities such as hospitals, surgical and outpatient clinics, doctor's offices, and acute care centers. We understand your job requires strict regulations and reporting standards all while protecting thousands of people in vulnerable situations. Healthcare facilities have life safety, security and communications challenges unlike any other field in complexity and importance. This can be overwhelming, and we're here to help.
Summit Fire & Security can effectively manage your entire fire and life safety system. From tailored design, installation, inspection, and maintenance, our scalable products not only help you better protect your patients and property, but also help to increase your staff's productivity. We offer the latest in biometric access control, HD video surveillance, and advanced nurse call systems with integrated wireless video capabilities and specialized real-time location system (RTLS). As your single source provider, we will ensure you maintain the highest levels of safety and property protection.
Nurse call systems
Video surveillance systems
Access control
Fire detection and suppression systems
Emergency and Exit Lights
Local
City, State or Zip Code