Fire Extinguishers
Does your business need a fire extinguisher? While it's incredibly important to have this equipment, Summit Fire & Security can ensure you stay up to code with a working, high-quality fire extinguisher. We even offer training on how to use them properly.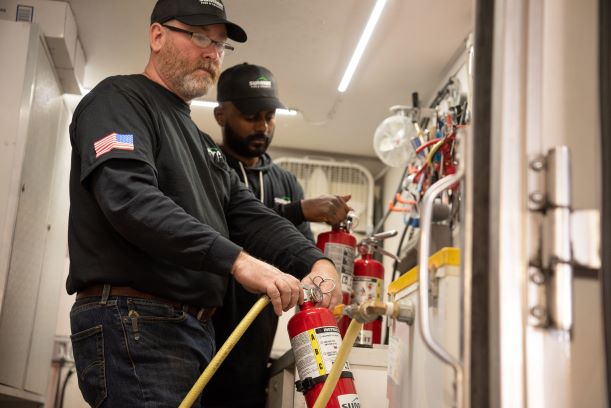 Fire Extinguishers Services
Installation
Inspection & Testing
Fire Extinguisher Training
Installing Fire Extinguishers
No matter the establishment, any commercial occupied area must have a fire extinguisher. Not sure where to put these devices? Don't know how many you need? Our skilled technicians are here to develop a personalized fire protection plan for your business to ensure your safety and compliance. Also, we'll make sure your organization meets all local, state, and NFPA 10 codes.

Whether you need a special fire extinguisher bracket or cabinet, we have you covered. Contact us for a free quote.
Rental Services, Testing & Inspection
Do you remember the last time your fire extinguishers were inspected? As it's a requirement to have these inspected at least once a year, it's important to mention this to your staff. Luckily, our team can handle this process with ease. Our technicians can inspect your fire extinguishers in a matter of minutes, even if you have hundreds of them. Also, we keep track of when you're due for service, so we can take the hassle off your plate.

If you're searching for D.O.T. certified hydro-static testing, we're here for you. Summit Fire & Security has D.O.T. Certified shops with sophisticated equipment to handle all of your essential needs.

If your fire extinguishers have been used, we can quickly give them a recharge. We can head over to your property and fill these up right away.

If you need a fire extinguisher for a special event, convention, or something else, we offer convenient fire extinguisher rental solutions. Our clients can rent these out for days or weeks at a time, and they're available for pick-up or delivery. We do require a small rental fee and refundable deposit that's given back to you when the equipment is returned.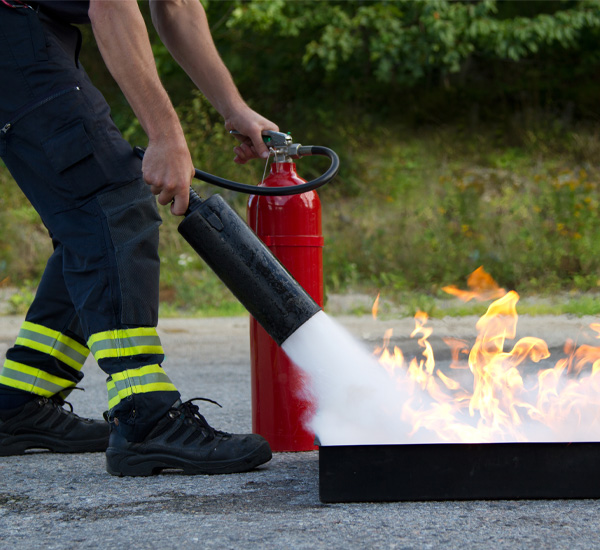 Training Solutions
Does your team know how to use a fire extinguisher? Summit Fire & Security is happy to offer training services from our skilled fire safety specialists. Our classroom offerings and "live fire" demos give your team:
Hands-on experience extinguishing a controlled fire with the right equipment

The potential to save lives and property when an emergency strikes

A boost in confidence if a fire were to break out
Local
City, State or Zip Code