Security, Access Control & CCTV
Our advanced systems never take a day off.
Need access control for your business? How about CCTV? As Summit Fire & Security offers tons of security services, we're here for your important needs. And if you only need one stand-alone service, we got you covered. If you want to add a new system to products you already have, we can handle that too.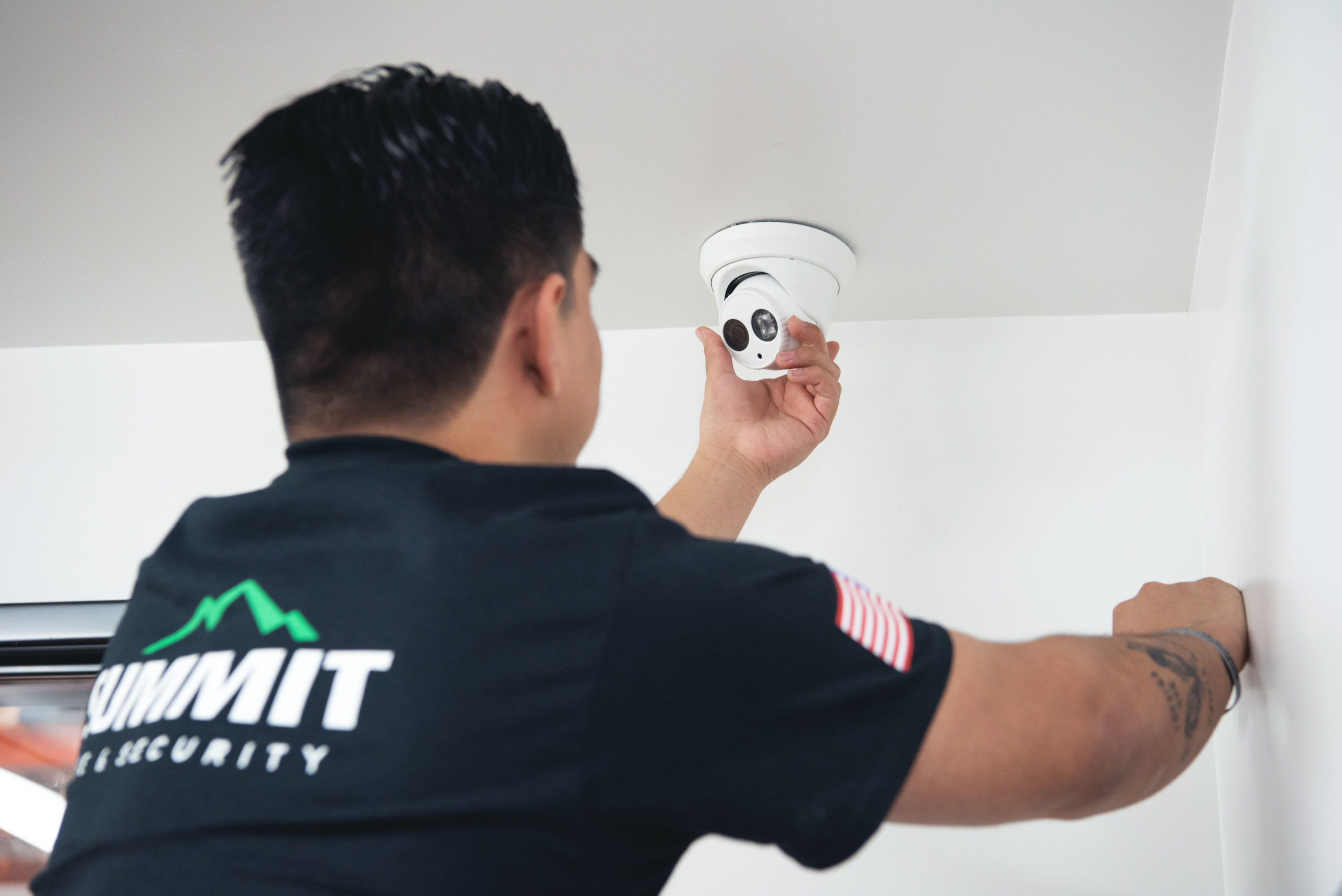 Security, Access Control & CCTV Services
Installation
Inspection & Testing
Service & Maintenance
Monitoring
Solutions built to keep what's important safe and secure.
Access control systems:
These systems are crucial to both home and business security systems. Our access control systems feature video badging, facility lockdown and threat level management and can range from a simple single door key card reader to a large-scale enterprise access system.
Easily control and monitor when your doors are locked or unlocked.
Control these systems with key cards, key fobs, or even from your cell phone.
Ensure selective restriction of access to data.
Access control consists of two main components: authentication and authorization. Without authentication and authorization, there is no data security. When not properly implemented or maintained, the result can be catastrophic.
Video surveillance (CCTV)
This can serve as your eyes and provide around the clock security and surveillance of your property. These systems can function as a standalone system or be ​combined with access control to build a completely ​integrated security solution.
We partner with a wide range of industry-leading manufacturers and our team of security experts will recommend the best possible solution and strategy for your unique security requirements. From video surveillance systems for small business to enterprise video surveillance for hundreds of locations, we support you with layout, installation, testing, maintenance and new and existing video surveillance systems solutions.
Local
City, State or Zip Code