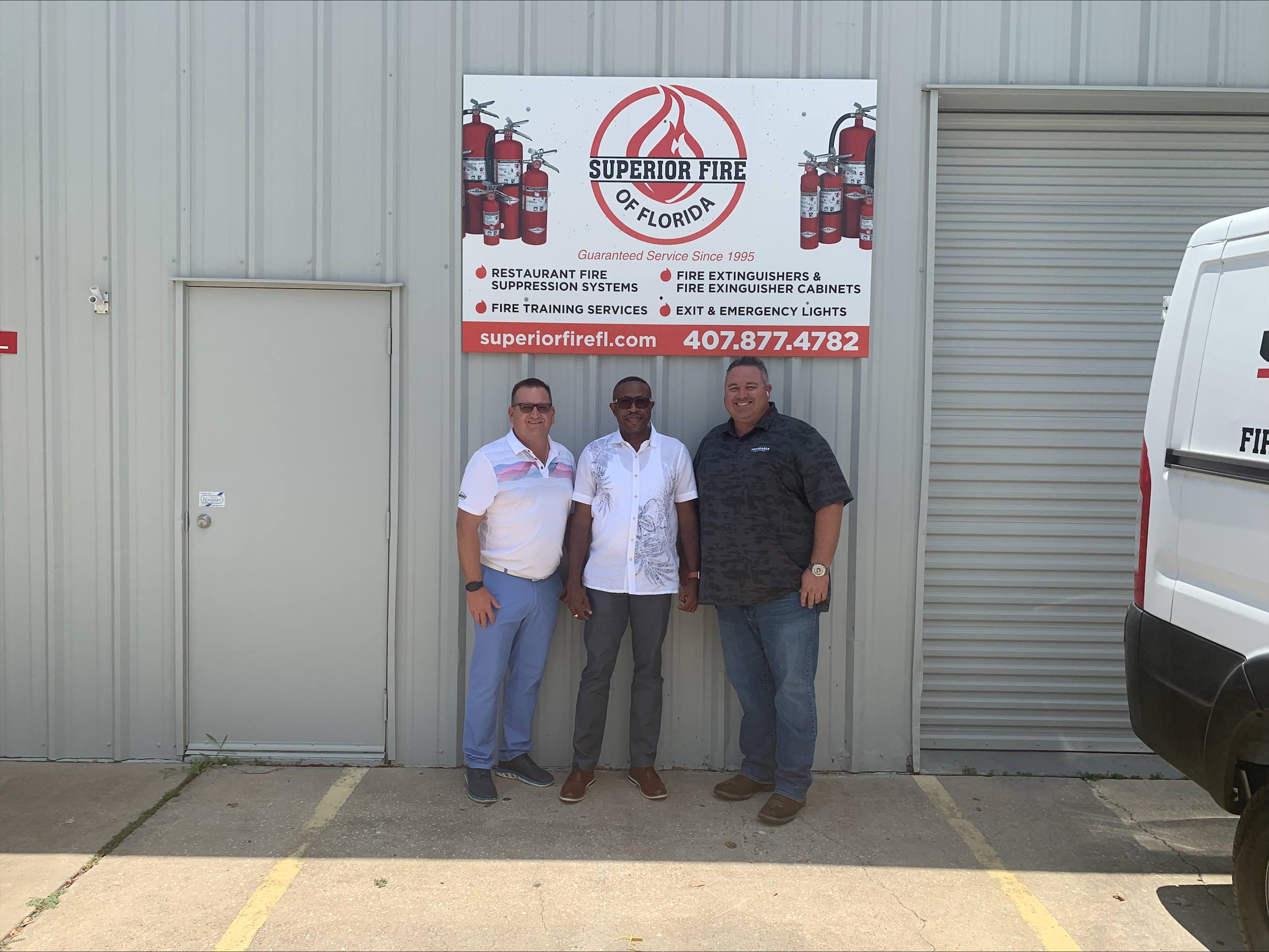 RENO, NEVADA – Summit Fire & Security LLC, a subsidiary of SFP Holding, Inc. (Summit Companies), has announced the acquisition of Superior Fire of Florida, a fire protection company based in Orlando, Florida, effective June 13, 2023.
For more than 20 years, Superior Fire has been a trusted resource and provider for fire safety equipment and service. Customers throughout Central Florida have relied on Superior Fire to deliver fire extinguisher and fire suppression services and maintenance unmatched by others in the industry. Their level of professionalism and commitment to industry excellence has awarded them the respect of customers and businesses within the community.
"After meeting Antoine and his dedicated team members, I could feel their passion of providing best in class fire protection services when it comes to serving their community. It was palpable from day one. They also understand the importance of delivering on their commitments and servicing their clients, along with offering education and guidance. This distinction is demonstrated by their long-term partnerships in the community. Now, as Superior Fire joins the Summit Fire & Security team, our combined expertise and ability to serve our customers becomes even stronger. We look forward to welcoming them to the Summit Fire & Security family," stated Stephen Frendach, Regional Vice President.
All services and business operations will transition to the Summit Fire & Security office located in Orlando, ensuring that customers continue receiving the complete package of fire protection services, including fire alarms, fire extinguishers, fire sprinkler systems, and more. Superior Fire employees will join the Summit Fire & Security team, and the combined expertise will ensure continued delivery of comprehensive fire protection services to customers throughout Florida.
"We deeply appreciate the trust and confidence our clients have placed in Superior Fire of Florida throughout the years. Your continued loyalty and support have been instrumental in our growth and success as a company. We recognize that our achievements would not have been possible without customers like you, who have consistently chosen us as your trusted provider for your fire protection needs," stated Antoine Azolin, President of Superior Fire of Florida.
"Joining Summit Fire & Security represents an exciting new chapter for Superior Fire of Florida. This collaboration will enable us to access additional resources, cutting-edge technology, and a broader network of industry expertise. By aligning our forces, we are committed to delivering even higher levels of excellence, efficiency, and customer satisfaction," Azolin continued.
Visit www.SummitFireSecurity.com to learn more about other locations and their suite of fire protection, security, and life safety solutions.