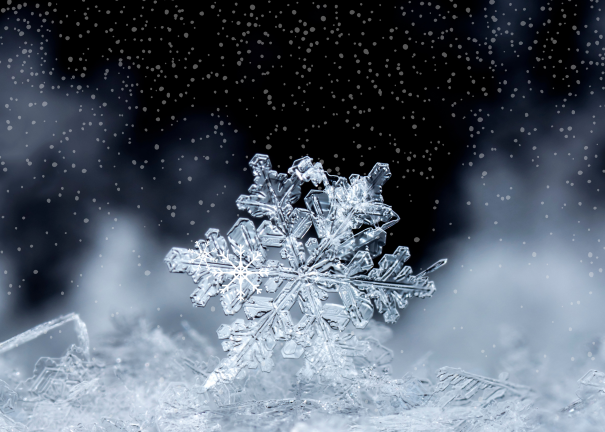 Cooler weather is upon us, and fire sprinkler systems become increasingly vulnerable to freezing. Not only does this make fire protection systems less effective and responsive, but it also increases the risk of severe water damage as a result of bursting pipes.
Winterizing fire sprinkler systems is a critical service needed to reduce the chance of issues associated with damage to piping caused by freezing. Without checking your system, cold weather can cause your fire protection system to cease to function – or worse, burst!
Fire Sprinkler System Testing
Summit Fire & Security suggests the inspection and test of all wet, dry, and antifreeze sprinkler systems before the onset of cold weather. Take the time to inspect your sprinkler systems for the following items.
Items to check for dry, wet, and antifreeze systems
Verify FDC is not full of water and ball drips are working properly
Check water storage tank heaters for proper operation where present
Determine if heat tracing is intact and operating properly – including monitoring systems for heat trace systems
Visually inspect the integrity of any pipe insulation where provided
Visually inspect any wet pipe in attic areas to determine if required insulation is in place, or if the insulation has been disturbed
Remember that 40 degrees Fahrenheit is the minimum temperature allowed on any wet portion of a sprinkler system
Dry Pipe and Pre-Action Systems
Check all dry pipe and pre-action systems to make sure they are not flooded
Drain all low point drains – pay special attention to areas outside the building such as the pump room
Verify & record location of all drains
Verify proper operation, function and settings for the air compressor or alternate air supply
Drain condensation from air compressor tank
Check valve rooms, pump rooms, stair enclosures and areas with exposed piping for the following:

Heaters are working properly
Dampers are closed
No unprotected openings are present
Antifreeze Systems
Many wet sprinkler systems prevent pipes from freezing by adding an antifreeze solution to the system.
A skilled technician will test samples from your fire sprinkler system to make sure the water in your pipes has the correct concentration of antifreeze. Too much antifreeze can damage your pipes, and too little won't be effective. In other words, this concentration is important and prevents the freezing and bursting of pipes. If you chose to deal with the anti-freeze systems, reference (NFPA 25, Section 5.3.3) for additional information.
When Should I Inspect My Sprinkler System?
It is important to visually inspect your fire sprinkler system before the onset of cold weather and periodically throughout the winter. After winterizing your system, routinely inspect for leaks, corrosion, or anything that appears out of the ordinary with your system.
I Live in a Warm Climate – Do I Need to Winterize My System?
Summit Fire & Security advises checking your fire sprinkler system before winter arrives, even if your location has mild winters. Buildings in warmer climates, in fact, are possibly more vulnerable to freezing because insulating measures are neglected and overlooked. It can be difficult to properly prepare for the onset of cold weather and determine whether or not your system is ready without giving it a thorough inspection. Even one cold snap can bring a system to the breaking point if it has not been properly winterized.
Summit Fire & Security Sprinkler Winterization Services
At least once a year, your fire sprinkler system should be inspected. Summit Fire & Security will perform routine maintenance on your fire sprinkler system pipes from freezing during an annual inspection. Summit Fire & Security provide winterization services as a standalone service call or as a part of an annual and/or quarterly inspection services agreement.
Winterization should always be performed prior to the onset of cold weather and may be performed by the customer (owner) or by Summit Fire & Security Technicians or Inspectors. NFPA 25 establishes the responsibility for fire sprinkler system inspection, testing and maintenance as the owner's responsibility.
Contact Summit Fire & Security today to have a highly qualified fire sprinkler system technician inspect and test the sprinkler at your facility.