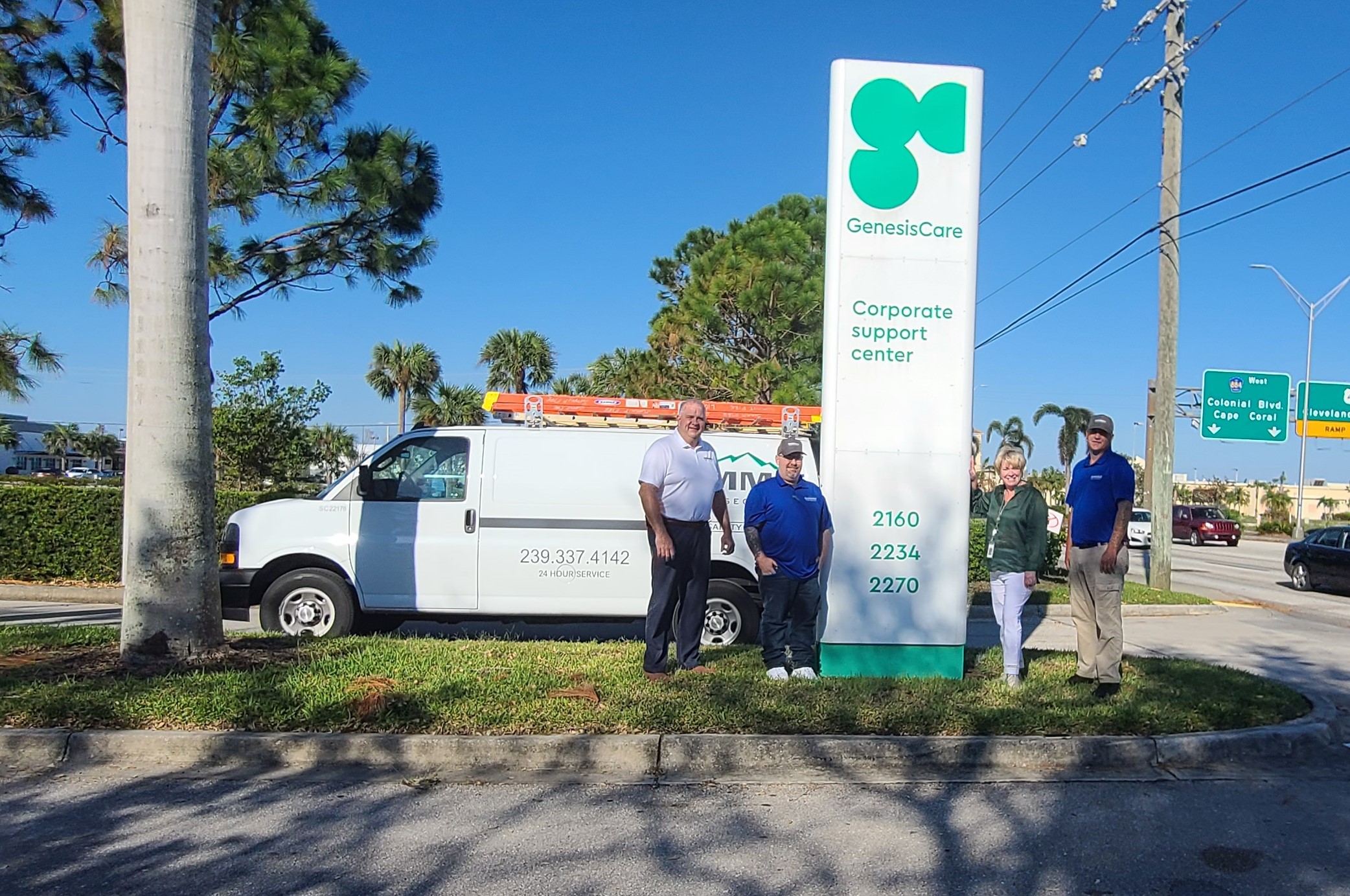 We would like to recognize William "Bill" T., Alarm Service Manager in Ft. Myers, for his prompt response to our customer GenesisCare when their headquarters were threatened during Hurricane Ian.
Hurricane Ian created devastation for many. But Bill took matters into his own hands to help GenesisCare preserve over ONE MILLION DOLLARS worth of medication for cancer patients.
Before Hurricane Ian made landfall, preparation was implemented. On Monday, September 26, 2022, Bill installed temperature sensors on the medication coolers and connected them to their security system. This would alert GenesisCare if the temperature had become excessively high or low.
Wednesday, September 28 marked the landfall of Hurricane Ian. When the Category 4 Hurricane was directly over Ft. Myers, GenesisCare lost power and the generator did not turn on. Within minutes, Susan H. at GenesisCare was alerted that the rising temperature in the medication coolers posed a risk of losing the medication.
Bill thought to himself, "If I waited until the storm passed, which could take 6 to 8 hours, the medication would no longer be effective, but insurance would cover the loss. But at the same time, I had this overwhelming feeling that if I waited, a large number of people would not receive their cancer medication."
Bill saved the day with his quick response to arriving at GenesisCare. The medication coolers had reached 60 degrees. He restored temporary power to the building by getting the generator running and waited until the temperature dropped in the medication coolers to a safe 40 degrees.
After the storm had passed, Bill and Brandon M. spent four days maintaining the generators and data centers in four of GenesisCare's key buildings until power was restored, resulting in no loss of medication and allowing the staff to continue providing patient care.
Not only did Bill save the cancer medication, but he also prevented a potentially catastrophic flood from occurring in the building. He previously designed and installed a water detection system that would alert the team when water was detected in crucial areas of the building.
When permanent power was restored to the building the booster pumps turned on creating a hydraulic effect which caused pipes to break in the domestic pump room. The system detected the leak and reported it through the security system. GenesisCare contacted Bill when the alert came through and he responded immediately.
Upon arrival Bill was able to shut down the water preventing the building from flooding. The water detection system has been installed in critical business occupancies and high-rise residential buildings. To date, it has detected over 100 leaks: 98 in high-rise buildings and two at the GenesisCare headquarters.
With keeping GenesisCare up and running, Bill replaced a concrete banjo at their headquarters (used to hold electrical meters that feed the building) restoring permanent power. Bill located a concrete banjo in Sarasota, FL, worked with Florida Power & Light, and under their guidance replaced the concrete banjo and electrical meter, restoring power to the main data center, which contained all their patients' medical records.
Without Bill and Brandon, GenesisCare and many cancer patients would have faced much greater obstacles. Please join us in congratulating them on their outstanding accomplishment!