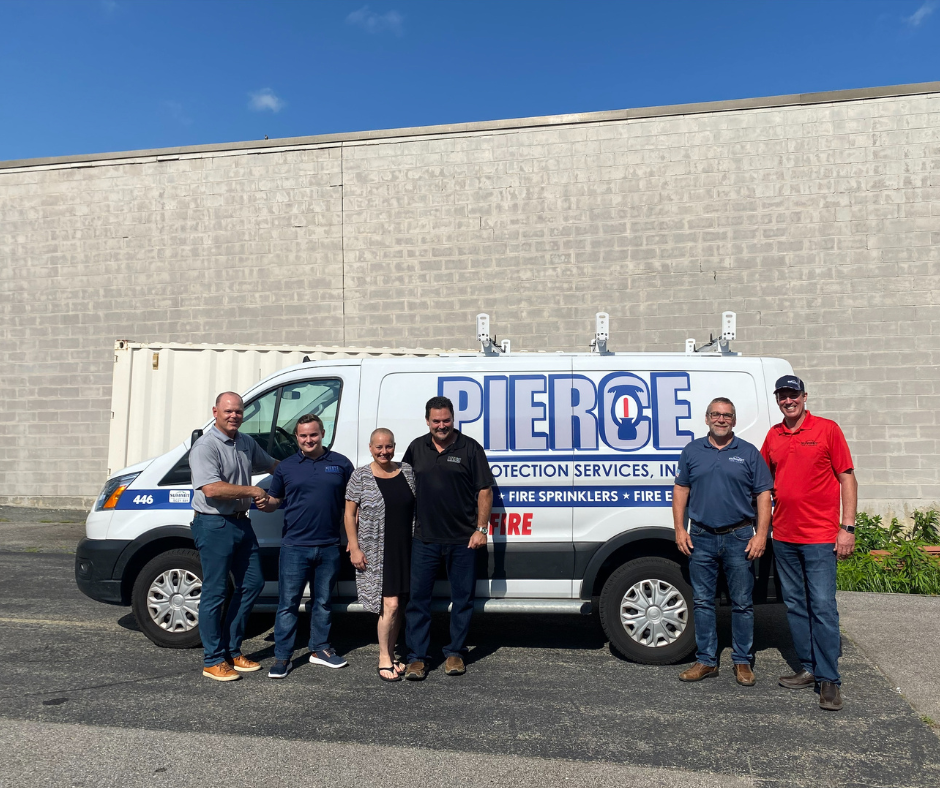 Summit Fire & Security expands into Rhode Island and increases its footprint to 69 locations across the country.
RENO, NEVADA – Summit Fire & Security LLC, a subsidiary of SFP Holding, Inc. (Summit Companies), has announced the acquisition of Pierce Fire Protection Services, Inc., a fire protection company based in Warwick, RI. Effective July 25, 2023, Pierce Fire Protection is now Summit Fire & Security.
Pierce Fire Protection was founded in 1997 by Ronald E. Pierce, and his two sons Ron C. Pierce (Jr.) and Clayton Pierce. Family-owned and operated by Clayton and Melissa Pierce, Pierce Fire Protection offers fire sprinkler and suppression services. They have built a solid reputation of delivering excellence in everything they do, including complete customer satisfaction 100% of the time through its dedication to safety and hard work. As Pierce Fire Protection joins Summit Fire & Security, the combined expertise of the local teams will ensure continued delivery of comprehensive fire protection services to customers in this region.
"The Pierce family has been in the fire protection business for three generations, and their dedication to the profession is obvious in everything they do. They align perfectly with our passion for the industry, dedication to their customers, and family atmosphere. I can't think of a better partner to kick off our presence in Rhode Island. We are certainly excited to build on what they have created and work with their team of experts," stated Nic Brown, President of Summit Fire & Security.
The Piece Fire Protection team will continue to provide their expertise in fire sprinkler and suppression, including design, installation, maintenance, inspection, and testing to customers across Rhode Island and Massachusetts as part of Summit Fire & Security.
"The Pierce Fire Protection Services team is excited to be partnering with Summit Fire & Security. We have grown significantly over the last few years, and this transition acts as a catalyst to continuing our plan for progression. This partnership will benefit all stakeholders by providing more services to our existing customer base and providing career advancement opportunities for our talented and hard-working team members. To our customers: The Pierce Family remains dedicated to ensuring all your fire protection needs are met and you remain satisfied. We are excited for this next chapter of Pierce Fire Protection Services and Summit Fire & Security," stated Zachary Pierce, Manager of Pierce Fire Protection Services.
This acquisition marks Summit Fire & Security's entry into Rhode Island, now with locations in 22 states across the country. Visit www.SummitFireSecurity.com to learn more about other locations and their suite of fire protection, security, and life safety solutions.