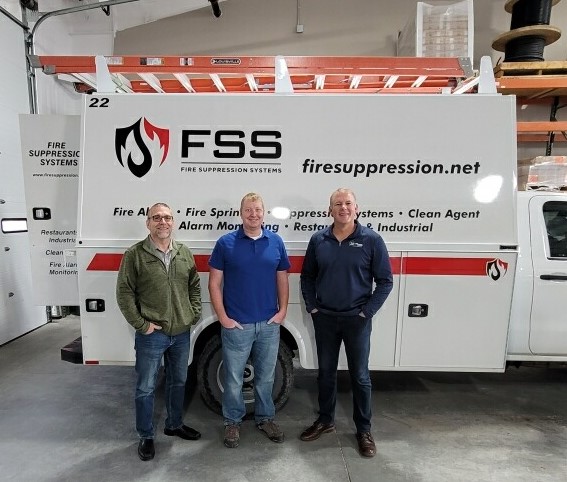 The newest acquisition expands Summit Fire & Security's presence into Montana.
MENDOTA HEIGHTS, MINNESOTA – SFP Holding, Inc. (Summit Companies) announced that Summit Fire & Security LLC, a subsidiary of SFP Holding, has completed the purchase of Fire Suppression Systems LLC with three offices located in Montana.
Fire Suppression Systems is known as the single source for fire protection in the Montana and Wyoming communities since 1974. With offices located in Bozeman and Billings, and a new location coming soon in Missoula, the team specializes in fire alarms, fire sprinklers, and fire suppression. For over 47 years, the local experts have been trusted for their quality work and excellent customer service during installations, inspections, and maintenance.
"For more than 47 years, Fire Suppression Systems has been the prominent fire safety company in Montana and Wyoming. They have an impressive team overall, and the expertise of the technicians will be an incredible addition to Summit Fire & Security. We're really excited about our entry into Montana and we couldn't have chosen a better team to partner with as we continue to expand our locations and offerings," stated Nic Brown, President of Summit Fire & Security.
"Fire Suppression Systems was built on a culture of hard work and excellence. Since 1974, our team has built a solid reputation of being the single source provider for all fire safety services in Montana and Wyoming. Now, as we join Summit Fire & Security, we will continue leading this industry as we offer expanded services to our customers and a successful future for our employees as they join the Summit team. We look forward to the future with Summit Fire & Security," states Brian Hoerner.
Summit Fire & Security continues a strong growth strategy across the southern United States. Summit Fire & Security is excited to welcome Fire Suppression Systems and looks forward to continued growth opportunities.
About Summit Companies
SFP Holding, Inc. (Summit Companies), through its subsidiaries, provides premier fire and life safety services with an expanding national presence. For the second consecutive year, Summit Companies was named on the Inc. 5000's list of fastest growing companies across the nation. Since 1999, Summit Companies has been a leader in the fire and life safety space with experience and capabilities that create a single solution for fire detection and fire suppression on a local and national scale. Summit Companies' subsidiaries meet all of a customer's requirements for fire protection, fire security, consulting and engineering services. SFP Holding, Inc., the parent company of the Summit Companies subsidiaries, is owned by management and BlackRock Long Term Private Capital (LTPC), an innovative private equity strategy focused on investing in high-quality businesses. Learn more at: https://www.SummitCompanies.com