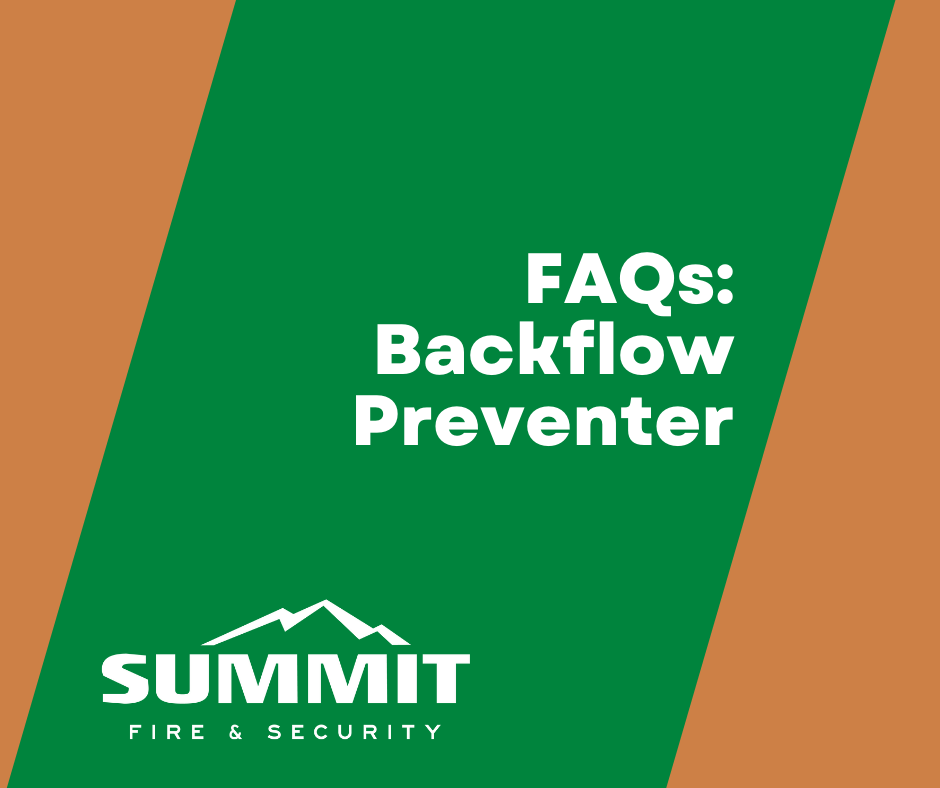 Backflow and backflow prevention devices aren't a common topic. However, they're essential for both commercial and residential properties. Whether it's a new construction or updating an existing property, it's important to keep the prevention device intact for peace of mind and compliance. But where do you start? We've compiled some top FAQs on a backflow preventer.
What is backflow? How does it happen?
Backflow is an issue that occurs when water flows in the reverse direction it's supposed to. Typically, this water may contain high levels of contaminants that would backflow to the public water supply. It happens often due to pressure changes, such as a break in the water line.
What does a backflow preventer do? Why is it needed?
In the case of a fire sprinkler system, water stays fixed in the sprinkler pipes. If it backflows, it could be very harmful to consume. A backflow preventer keeps water from flowing backwards to the main water source. Same situation applies to a domestic backflow preventer and irrigation backflow prevention device. They're used for different situations, but the main purpose is the same. Certified backflow technicians are trained to install, test, and repair the different types of backflow prevention devices
Do backflow preventers need to be tested?
Yes, backflow preventers should be routinely tested. With the multiple parts and sealings, preventer devices must be inspected to ensure proper working order. Furthermore, testing and inspections are required to comply with local and state regulations. While thorough testing should be done often, it's important to keep an eye out for any damage to the device too. Some states have unique licensing requirements; the technicians can confirm what's needed for your installation, inspection, or repair.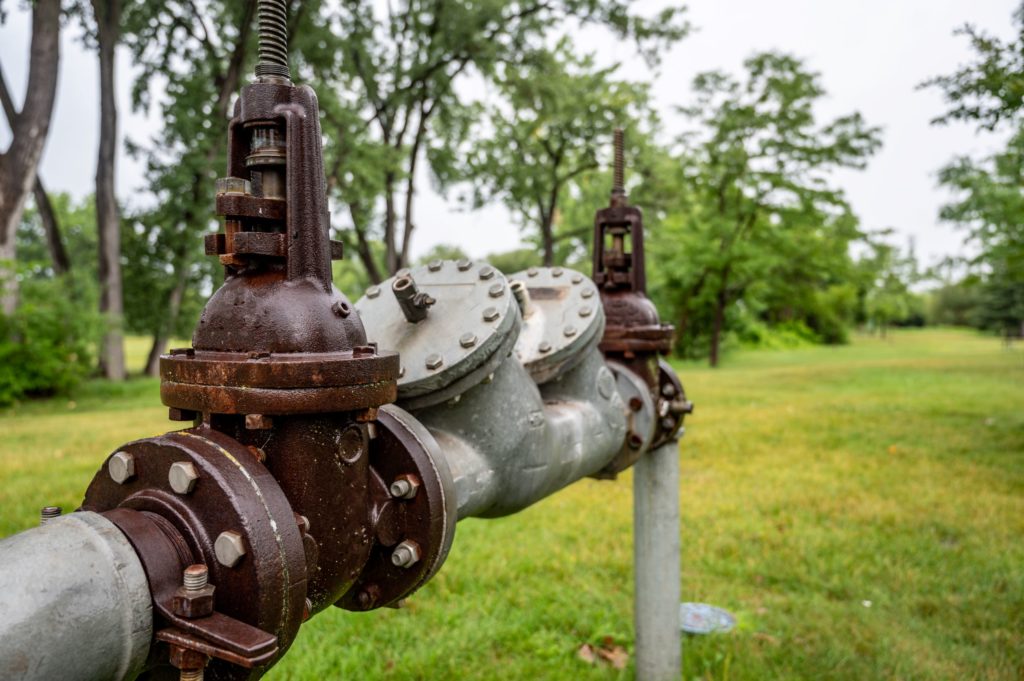 What does a backflow preventer inspection include?
All testing, repairs, and inspections should be completed by a certified technician. A certified tester is required by city and state regulations in order to meet codes and ensure proper function. The type of backflow prevention device determines the exact testing needed to be done. Performance testing and a forward flow inspection are common. Your local fire protection technician will determine the exact testing required and ensure your system meets all local and state regulations. Your backflow prevention system, fire sprinklers, and other fire protection systems increase its lifespan with routine inspections, testing, and maintenance.
Who do I call about backflow and backflow preventers?
Contact your local fire and life safety protection experts at Summit Fire & Security. They're happy to answer your faqs for a backflow preventer and schedule an appointment. Technicians are trained with a thorough understanding of the rules and regulations for your area too. Certified backflow prevention technicians understand multiple types of backflow prevention devices such as fire sprinkler, domestic, and irrigation preventers. Whether it's an installation, repair, or service of a backflow preventer device, our team is ready to help protect your assets.
Looking for more fire protection and life safety services? Visit our website to see all of our products and solutions.
Note: not all fire protection technicians are licensed to service backflow prevention devices due to unique state licensing requirements. Please reach out to your fire safety experts to determine if they can assist.