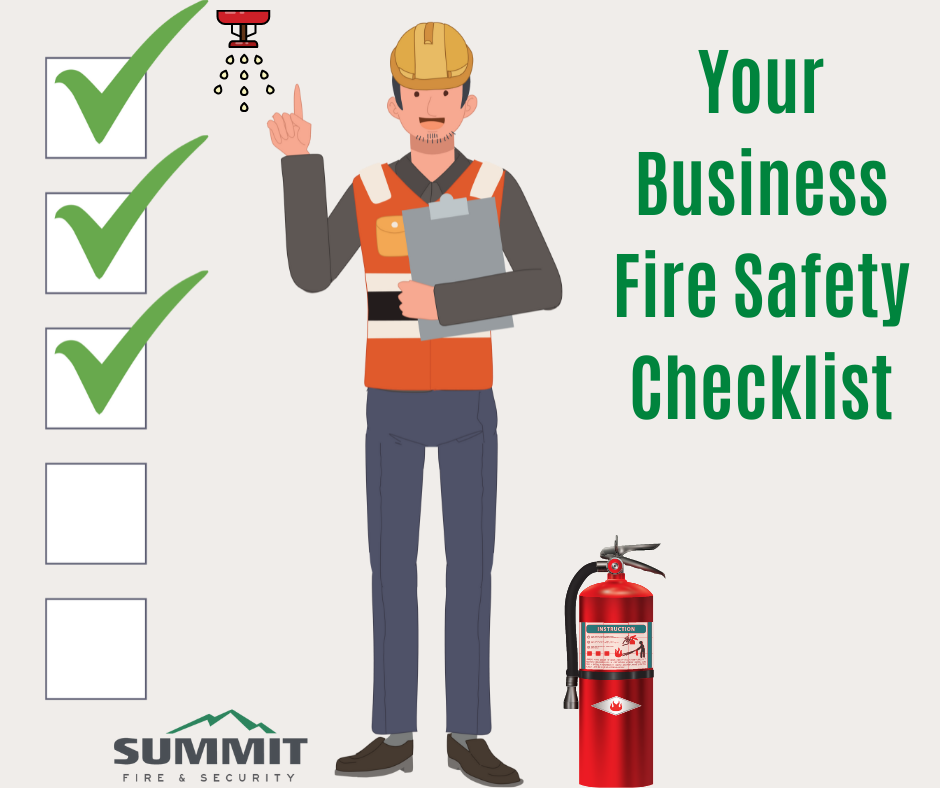 The start of a new year is a wonderful time for your business to think about what it can do better. Fire safety is one area that is often overlooked but should not be. So now is as good a time as any to look at what needs to be done to bring your business up to code and where it should be.
In this article, we will discuss five points to keep in mind in order to guarantee that your business has adequate fire safety measures in place. Okay, let's get started!
Alarms
When it comes to fires, alarms are one of the first lines of defense. That's why it's critical to make sure they're inspected on a routine basis and their condition and functionality are in good, working order. Summit Fire & Security inspects systems on a quarterly, semi-annual and annual basis depending on the NFPA requirements. We provide you with a copy of the comprehensive fire alarm inspection report following the inspection, which can be used to satisfy NFPA and local regulations. It's also a good time to review your plan of action should the alarm go off.
Extinguishers and Suppression Systems
Just like alarms, it's important to check your fire extinguishers and suppression systems are inspected and tested to guarantee they are in good working order and have the appropriate pressure in the event of an emergency. Furthermore, make sure your extinguishers are full and operational, and place them in high-traffic areas where they'll be needed most and are easy to get to. Summit Fire & Security offers fire extinguisher and suppression system training upon request to ensure proper training with hands-on experience and give you more confidence if a fire breaks out.
Emergency Lighting & Exit Signage
In the event of a fire or power outage, having well-lit exits can save lives by guiding people to safety. Having your lighting system inspected and tested on a monthly and annual basis is essential. Make sure everyone is aware of the locations of the available lighting, which are typically the stairwells and hallways. It's a good idea to have easy access to plenty of flashlights with extra batteries. More lighting helps people stay calm in emergency situations.
First Aid
First Aid kits and cabinets should not only be available to your employees but easy to get to. Make sure they're fully stocked with non-expired supplies and establish a schedule for replenishing them, especially if your workplace has genuine hazards associated with it. First aid can sometimes mean the difference between a minor injury and a life-threatening one.
Training
Businesses should set aside at least one day a year to review not only fire safety but to train employees on the building's fire suppression system and the proper use how and when to use fire extinguishers and other safety equipment. It's also a great time to review and revise your company's preparedness plan and engrained in your employee's day to day. Doing so can make all the difference.
It might seem like a big job to make sure your fire safety prevention is in place and up to date, but with routine inspections and maintenance, this can all be accomplished seamlessly.
If you have any questions on this or any other aspect of fire safety, please contact Summit Fire & Security. For more safety tips and resources, follow us on Facebook or LinkedIn.